The latest iteration of the web-slinging superhero is a welcome breath of fresh air, in a film which proves you can be original in the confines of a mega franchise. More like this please.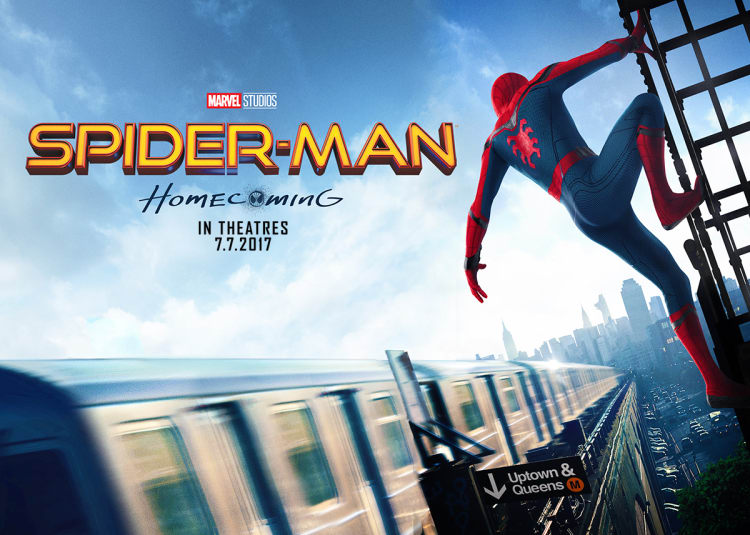 Like the standout Logan before it, Spider-Man: Homecoming is first and foremost a genre film with superhero elements blended in, rather than being the entirety of the film's DNA. The film is unashamedly predominantly a coming of age high-school drama, with all the tricky trials and tribulations of navigating those formative years.
Spider-Man aside, Tom Holland nails the nerdy teenager act perfectly. Before the Avengers came along the highlight of his week was staying in to build a Lego Death-Star with his best friend Ned. The film's strength is in its portrayal of Peter Parker, Spider-Man's real life persona, finally giving us someone relatable who isn't either a God, a billionaire or a mad scientist.
The way that alter-egos intrude on real life is handled here the most effectively in the entirety of the Marvel franchise to date. Not only does Spider-Man fight to balance between the two, but so does the film's villain, Vulture, played with a real sense of purpose by Michael Keaton. While he may not make the lists of the all time great villains of cinema, Vulture at least has motives and a way in for the audience to connect, more than can be said of most of Marvel's big bads to date.
The action sequences are fun. There's a fair few sequences where Spider-Man gives chase on foot, swinging not so nimbly between buildings. The punch-ups occasionally err on the side of tiresome, but the fact we care about the characters gives them much more heft.
The big Marvel side of things may prove the biggest draw to a large proportion of the audience. Robert Downey Jr appears as Tony Stark sparingly, making for some good comedic scenes, and the plot revolves around your standard Marvel alien technology. For me, it's the high-school scenes that make the film something worth raving about.
Tom Holland is a Spider-Man that will surely crush any doubt about whether yet another reboot of the character was needed. He's different enough to justify the decision. It's just as enjoyable watching him nervously ask a girl to prom as seeing him fight crime. It's almost a shame that the character is stuck inside such a mega-franchise as he definitely has potential to go it alone. For the long-term Marvel Universe fans though, he's just what's needed to shake things up right now.
4.5/5